Koh samui and Koh Tao
Koh Samui, Thailand's second largest island, lies in the Gulf of Thailand off the east coast of the Kra Isthmus. It's known for its palm-fringed beaches, coconut groves and dense, mountainous rainforest, plus luxury resorts and posh spas. The landmark 12m-tall golden Big Buddha statue at Wat Phra Yai Temple is located on a tiny island connected to Koh Samui by a causeway.
Highest elevation:
635 m (2,083 ft)
Lowest elevation:
0 m (0 ft)
Population:
62,500 (2012)
Koh Tao

is an island in Thailand. Restaurants, nightspots and dive shops cluster in Mae Haad Beach and near Sai Ri Beach. Villas dot palm-fringed beaches such as Chalok Baan Kao Bay, on the south coast. In the northwest, Koh Nang Yuan is a group of islets with hilltop views. Ko Tao is known for its tropical coral reefs, with species including whale sharks and rays. Hawksbill and green turtles gather here to breed.
The 5 Best Dive Sites Around Koh Tao
Chumphon Pinnacle

Southwest Pinnacle

Shark Island

Green Rock

White Rock

sail rock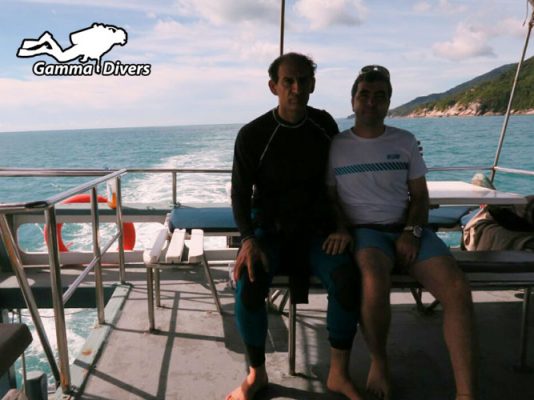 Reference: wikipedia
For more information about Koh Tao & Koh Samui Tours, contact us.